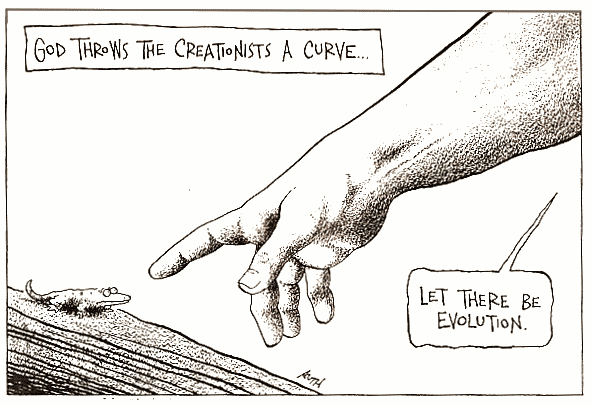 Many a debate could (and should) be cut short by a simple observation:
On one hand, evolution deals with how life has evolved and/or changed over time, while on the other hand, abiogenesis deals with how life began in the first place.
Theists (more specifically, the young-earth creationist kind) often use the mystery of abiogenesis to attempt to dis-prove, refute or otherwise argue-against evolutionary theory. The quick retort from opponents (both atheists and theists) is that evolution and abiogenesis are not the same thing. To which I would eagerly agree. They are most certainly not.
But… (there's always a 'but', isn't there?) …are they not quite connected? Continue reading "from abiogenesis to evolution"